Southwest Chiefs Ask Gov't To Create UB Faculties In All Six Divisions
By Tata Mbunwe The Southwest Chiefs Conference, SWECC, has voiced out fresh calls for authorities to "decongest" the University of Buea, UB, campus by redistributing faculties across all six divisions of the region. A release signed August 18 by SWECC President, HRM Martin Mafany Njie, states that the move could give the people of the […]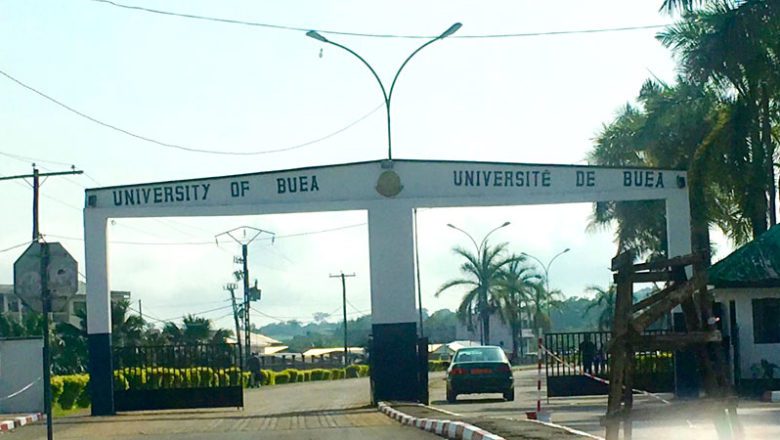 By Tata Mbunwe

The Southwest Chiefs Conference, SWECC, has voiced out fresh calls for authorities to "decongest" the University of Buea, UB, campus by redistributing faculties across all six divisions of the region.

A release signed August 18 by SWECC President, HRM Martin Mafany Njie, states that the move could give the people of the Southwest Region a "sense of ownership and belonging."

"We know how difficult this process is, as most faculties, colleges and schools are interconnected and share common facilities and resources," they stated.

To the institution however, "in order for the people of the South West Region to have a sense of ownership and belonging, we propose… decongestion format…"

SWECC's release comes after elites of Akonolinga, a town in French-speaking Nyong and Mfoumou Division of the Centre Region, visited the University of Buea lobbying for an extension of the institution's Faculty of Agriculture to their area.

"We the Chiefs of the South West Region believe that while thinking of the request of the elite of Akonolinga to create an annex of the University of Buea in their municipality, Senate should first consider the previous request of the Chiefs of the South West towards the decongestion and growth of the university."

But Southwest Chiefs, just like other natives of the region who reacted on social media, think that the University of Buea should first be extended across its region of operation, the Southwest.

The traditional authorities share the view that Anglo-Saxon educational values, especially the use of English Language, risk being threatened if any part of the institution is extended to a French-speaking area.

"For the past four years, the South West Region has been passing through some challenging times aggravated by the ongoing socio-political crisis," the release read, adding that "We should avoid any action that will further complicate the present situation.

"… Education is a very sensitive area. Education is the foundation of all social, political, technological and cultural development," it stated further.

Apart from the Southwest Chiefs Conference, some Anglophone Cameroonians also think that extending the Anglo-Saxon university to a French-speaking region could only confirm marginalisation of the English-speaking education sub-system in Cameroon.

Worth noting is that marginalisation of the English sub-system of education was among the major preoccupations that led to the over four-year conflict in the North West and South West regions of Cameroon.

The University of Buea currently has three campuses located in two out of six divisions in the South West Region.

While its main campus, consisting of seven faculties, is based in Buea, Fako Division, another campus operates in Kumba, Meme Division, under the label of the Higher Teachers Training College, HTTC.