Senatorial election: women make up 40% as CPDM officially grabs all 70 seats. Full list of all 70 senators
By Stephen TADAHA The CPDM party has grabbed all 70 seats in the Upper house of parliament according to official results of the March 12 election of senators. The results were proclaimed on Thursday March 23rd 2023 by the Constitutional Council of Cameroon at the Yaounde Conference Center in a ceremony that was presided over …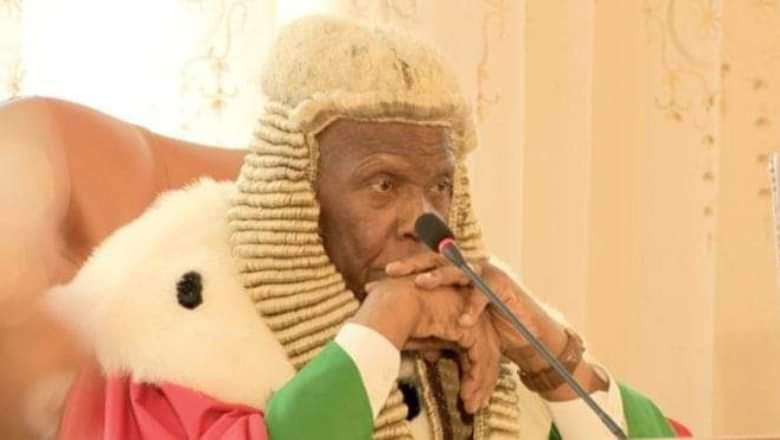 By Stephen TADAHA
The CPDM party has grabbed all 70 seats in the Upper house of parliament according to official results of the March 12 election of senators.
The results were proclaimed on Thursday March 23rd 2023 by the Constitutional Council of Cameroon at the Yaounde Conference Center in a ceremony that was presided over by Clément Atangana, President of the Constitutional Council.
According to statistics presented by the Council, 10 763 regional and municipal councillors answered present in 198 polling stations nationwide, with 210 absences and 161 empty ballots.
Of the 70 senators, 28 are women making a 40% female representation in the Upper chamber.
The lists of Senators per region are as follows.
North West :
Lafon epse Eno Emma Veryele
Ngafeeson Emmanuel Bantar
Neba Ndosiri Bridget Ndoye
Kobenge Sekedi Bomeh
Enwe Francis Abi
Fointama Hilda Aluma
Mbufong Carl Moses Fontong
South West
Tabetando Ndieb-Nso
Otte Andrew Mofa
Mbella Moki Charles
Ntube Agnès Ndode épse Ndjock
Mosongo Ernestine Akon Njong
Lekunze Andreas Nembo
Lionel Papinatu Fonderson
West
Ngouchinghe Sylvestre
Fomethe Anaclet
Moutio Micheline epse Dsamou
Pokam Max
Tchuetchue Mbokouoko Rodrigue
Ngangoube Aminatou
Puene Françoise.
South
Zang Oyono Calvin
Mbita Mvaebeme Lippert Daniel Raymond
Obam Assam Samuel
Eloumba Medjo Thérèse
Ngbwa Bala Yvette
Afane Jeanne Caroline
Mba Mba Grégoire
Adamawa
Oumarou Issa
Souadatou Diallo épse Kalkaba
Rougayatou Asta Djoulde
Abba Harouna
Baroua Nyakeu
Mamoudou Mazadou
Zoubaïnatou Salihou épse Bassirou
East
Amama Amama Benjamin
Begala Mikel Naomie épse Akono
Asso Élie Adja
Ndanga Ndinga Badel
Kotoko Michel
Mireille Adare Gassawly
Kouma Eugène
Far North
Mahamat Abdoulkarim
Abdoulaye Wouyak Marava
Zakiatou Djamo épse Salé
Alioum Alhadji Hamadou
Foutchou Julienne épse Djakaou Bouba
Waidere Dorothée Angeline épse Binguela
Nikamane Nathanaël
Centre
Nkodo Laurent
Bell Luc René
Mama Jean-Marie
Okala Bilaï Nicole Arlette
Koungou Edima Éliane Didier
Tabi Pierre Emmanuel
Boyomo Assala
Littoral
Din Bell Marie Armande
Bilé Jean David
Yvette Josette Jacqueline Ng'Obama Yinda
Ketchanga Célestin
Manga Zang
Dieudonné Dikabo
Ngando Ngonde Marguerite épse Soppo Soppo
North
Garba Souaïbou
Yvonne Asta
Didjatou Oumarou
Sourouhoul Emmanuel
Salamatou épse Moussa Martine
Sali Mohaman
Oumarou Vaidang
30 other senators will be appointed by the President of the Republic, Paul Biya, in the days ahead to complete the number to 100.
Their first ordinary session as of right is expected to begin on April 11 2023.