One year as coach: the good, bad and ugly
By Nukapuh P. On February 28, 2022, former Indomitable Lion's team captain, Rigobert Song was appointed head coach of the national football team of Cameroon. The decision was approved by the presidency, via a document signed by Ferdinand Ngoh Ngoh. He and his technical staff replaced Antonio Conceiçao, who was fired immediately after the African …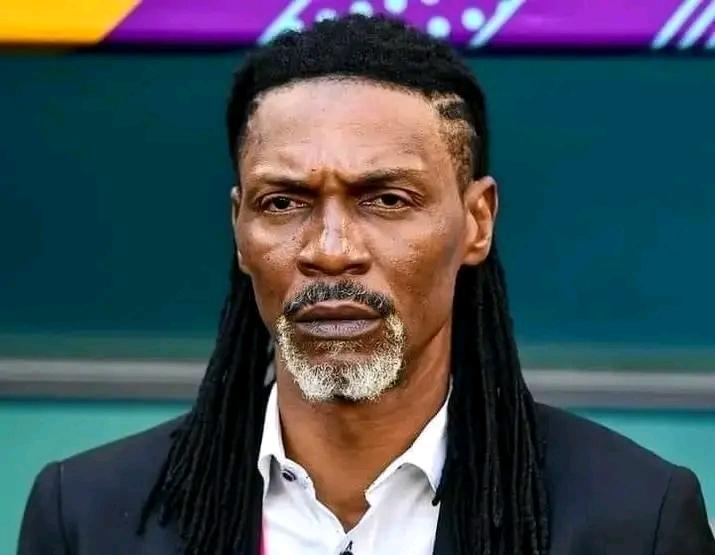 By Nukapuh P.
On February 28, 2022, former Indomitable Lion's team captain, Rigobert Song was appointed head coach of the national football team of Cameroon. The decision was approved by the presidency, via a document signed by Ferdinand Ngoh Ngoh.
He and his technical staff replaced Antonio Conceiçao, who was fired immediately after the African Cup of Nations (AFCON) which was hosted by Cameroon.
Song who represented the national team of Cameroon 137 times obtained a coaching diploma in 2012.
His appointment faced a lot of criticisms on social media, with many saying he never merited the position but months after, Song started to break records for Cameroon.
Immediately after his appointment, Song had to face the daunting task of qualifying the team for the 2022 FIFA world cup. His first outing with Algeria saw the Lions loss the game at home but he turned things round in Algeria where Cameroon broke Algeria's undefeated record of 2002 at the Mustapha stadium in Blinda and defeated them 2-1 to qualify for the world cup.
During the 2022 FIFA world cup in Qatar, Song headed the national team to achieve Cameroons' second best world cup performance. The Lions ended at the group stage with 4 goals and 4 points, a record that the team had never achieved in the world cup before and it didn't just end there, Cameroon came out of the competition after defeating Brazil 1 nil, setting another record that no African team had ever done before.
Song came back from the world cup as a proud man, but his path has not been very smooth.
A short period after his appointment, football pundits criticized Song for losing more matches than Antonio Concençao during his time with the team. His selection of local players into the national team also faced several criticisms, as some talented players were left out and he couldn't give reasons to backup his choices.
During the world cup in Qatar, Andre Onana, first team goalkeeper parted ways with the team, as Cameroon ended the competition with second choice goalkeeper, Devis Epassy. Till date, Song and the Cameroon Football Federation, FECAFOOT, have failed to give a substantial reason why Onana left Qatar, which doesn't speak well for the image of the country. To let the world know that the matter was serious, Andre Onana parted ways with the national team through a resignation letter after management failed to react.
Song started his managerial experience back in 2013 with the under 23 Lions of Cameroon until February 28, 2022 when his appointment at the national team was made known.