Kamto hits hard on government for denying to issue Valsero a passport
By Nukapuh P. The National Chairman of the Cameroon Renaissance Movement, CRM, political party, Maurice Kamto has strongly condemned the government of Cameroon for "unjustly" refusing to renew the passport of songwriter, Phillipe Gaston Abe, popularly known as Valsero. According to a statement issued on March 24, 2023 by Kamto's CRM, the government of Cameroon …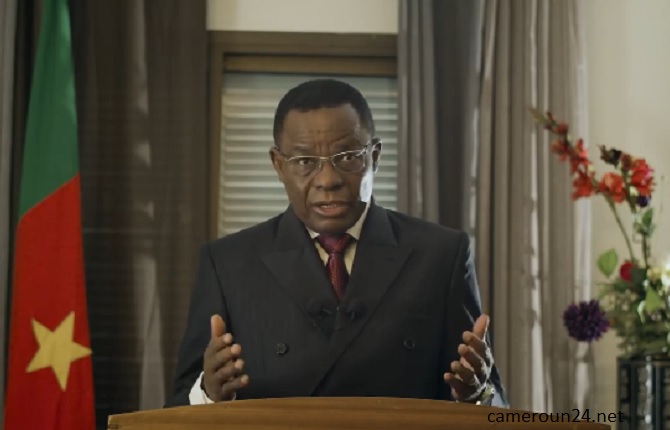 By Nukapuh P.
The National Chairman of the Cameroon Renaissance Movement, CRM, political party, Maurice Kamto has strongly condemned the government of Cameroon for "unjustly" refusing to renew the passport of songwriter, Phillipe Gaston Abe, popularly known as Valsero.
According to a statement issued on March 24, 2023 by Kamto's CRM, the government of Cameroon through the General Delegation of National Security which is in charge of passports have violated Article 15 paragraph 1 of the Universal Declaration of Human Rights, which states that "everyone has a right to nationality".
"It is with dismay the CRM has become aware, along with the public opinion, of a video that has been widely circulated on social networks, in which the singer, songwriter, Valsero, complains that the General Delegation of National Security of Cameroon has not to date, followed up on his request for the renewal of his passport, which was submitted several months ago, in spite of the many steps he has taken to get it done," a section of the statement says.
In a video that was recently released by Valsero, the Cameroonian who lives in Italy revealed that he applied for the renewal of his passport on October 31, 2023 through the online website and five months after, he has not received any response from the agency. Via the application portal, a maximum of 48 hours is needed for passport production.
The Cameroon Renaissance Movement has urged the government of Cameroon to urgently look into the problem of Valsero. The opposition party has also called on the international community to take note of the unlawful reactions of the government on its people. Adding that just like Valsero, many other Cameroonians living in the diaspora have been deprived of passports.
"This situation is a great concern because like Valsero, several of our compatriots living abroad are victims of the same abuses and discrimination because of their political opinions …"