CULTURAL CONNECTIONS BETWEEN SOME ANGLOPHONE CAMEROON ETHNIC GROUPS AND NIGERIA
The advocacy for Anglophone Cameroonians to preserve their cultural identity is worthwhile but it becomes ...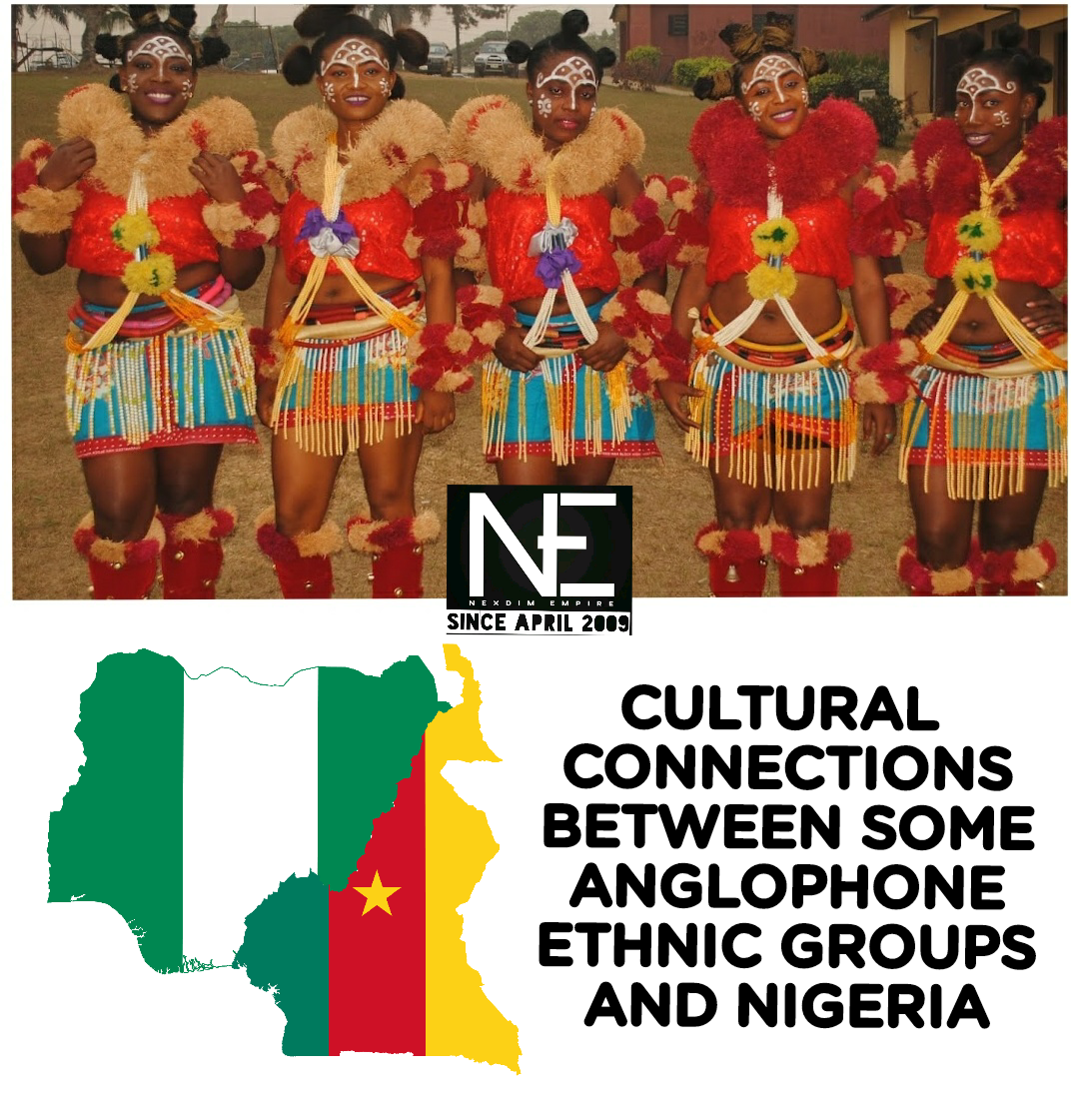 The advocacy for Anglophone Cameroonians to preserve their cultural identity is worthwhile but it becomes overly complex when it involves certain ethnic groups that have a deep cultural connectivity with Nigeria.
Due to Cameroon's proximity to Nigeria, there is a cross-cultural permeation which can hardly be arrested.
While living in Manyu for 10 years, I realized the Manyu people are more socio-economically tied to Nigeria than Cameroon.
For convenience and self-interest, the colonial masters divided various ethnic groups
African boundaries were made for European interests as primary concern.
Four major ethnic groups that originally occupied the boundary area between Cameroon and Nigeria are the Ibibio, Efik, Ekoi and Boki .
These boundaries which are artificial in nature, divided communities and distorted the functioning of these communities especially the Ejagham and Boki people of Manyu Division.
As we speak, there is Ejagham-Nigeria and Ejagham Cameroon.
When you go to Cross River State and Akwa Ibom, Nigeria you will be hearing names like Agbor, Eta , Arrey, Enow, Ayuk , Eyong, Nchong, Eneke, Ashu, Oneke, Orock, Etchu, Asu, Obasi etc.
This ethnic division and disintegration is attributed to the German and British boundary demarcation exercises of 1912-1913.
The Ejagham people straddle the Cameroon-Nigeria border extending from West of Nchang near Mamfe town to Ikom in Nigeria.
From Agbokem on the Cross River to the Obang Hills and Calabar.
Ejaghams and the Bayang maintain similar socio-economic and political institutions and have historic connections by virtue of their transborder location on the Cameroon-Nigeria frontiers. There are striking similarities in their traditional dressing, language and customs.
Aside the Banyang people, those of the "over side" of the Cross River; the Anyang and the Keyaka-Ekoi people (Obang, Ekwe and Keaka) also constitute an ethnic connection with Nigeria.
This is also the case with the Mbembe people of Abong (Nigeria) and Abongshe (Cameroon).
Apparently, the Abongshe and Abong people living on both sides of River Donga are all Mbembe people with commonalities.
They are only divided by the River, which represents the international borderline between Cameroon and Nigeria, and they all depended on one another's political, economic and social contacts.
The interconnectivity of these cross-border communities is a very serious issue since these groupings share deities and totems, ancestral shrines and major rites (birth, manhood, maidenhood, womanhood, marriage, child-bearing and death), annual festivals and rituals that all members of each group across the frontier are traditionally obliged to take part in.
Do you know the people of Eyumojock still have blood families in Cross River ? They even have common festivals that they attend.
The Ekpe (Mgbe) practiced in Cross River, Manyu and Ndian are traditionally connected. The Monikim dance is practiced in Cameroon and Nigeria.
Lord Salisbury commented:
"We have been engaged in drawing lines upon maps where no white man's feet have ever trod; we have been giving away mountains and rivers and lakes to each other, only hindered by the small impediment that we never knew exactly where the mountains and rivers and lakes were" .
Anglophone Cameroon and Nigeria share boundless commonalities. The fact that English-speaking Cameroon was once administered as an integral part of Nigeria exacerbated an identity crisis.
Before Southern Cameroon withdrew from Nigeria in 1953 and asked for "benevolent neutrality" , the level of educational interaction, social and economic had impacted the English-speaking people.