Cameroon Navy retrieves 18 dead bodies off the coast of Debundscha
By David Atangana Atleast 18 dead bodies have been retrieved off the coast of Debundscha, in Fako Division of the South West Region, the Cameroon Navy has said. A statement posted by the navy says the dead bodies were spotted on March 18, 2023. Assisted by a Spanish warship on transit, the navy successfully retrieve […]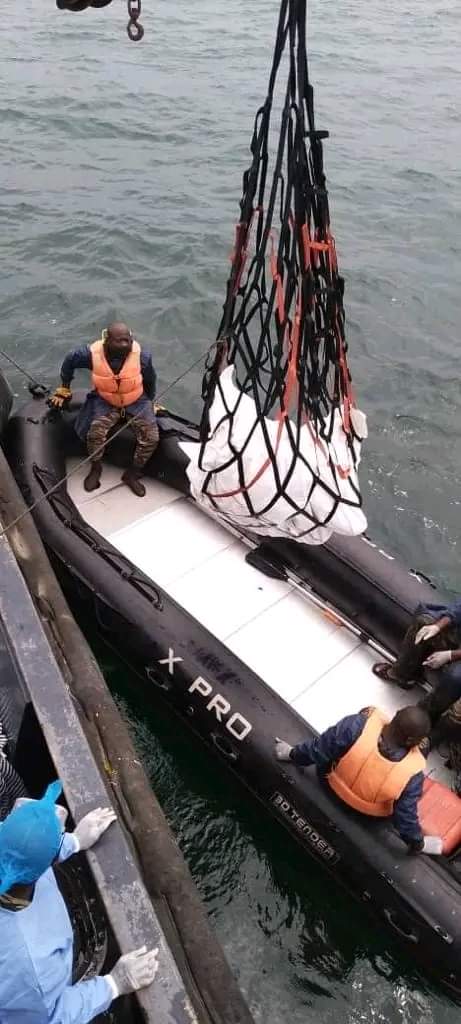 By David Atangana
Atleast 18 dead bodies have been retrieved off the coast of
Debundscha, in Fako Division of the South West Region, the Cameroon Navy has said.
A statement posted by the navy says the dead bodies were spotted on March 18, 2023.
Assisted by a Spanish warship on transit, the navy successfully retrieve the bodies.
"The Cameroon Navy conducted an operation to extract bodies spotted off the coast of Debundscha on March 18, 2023," the Navy said.
The retrieved bodies, according to the navy, were identified as migrants from West Africa who had embarked on desperate journeys to Europe.
Their bodies have been deposited at Buea and Limbe regional hospital mortuaries.
Mimi Mefo Info